At Ownat, we are passionate about pets and believe that their health and well-being depend on proper nutrition. That's why we're bringing you a new line of natural pet foods, so you can always have the best for your pet at hand.
We take care to prepare our recipes with quality natural ingredients, carefully selected, with guaranteed origin and provenance. Our recipes are always made with fresh meat and fish, which provide proteins of superior biological value. Everything is prepared in a respectful way in order to preserve as much of the original nutrients as possible.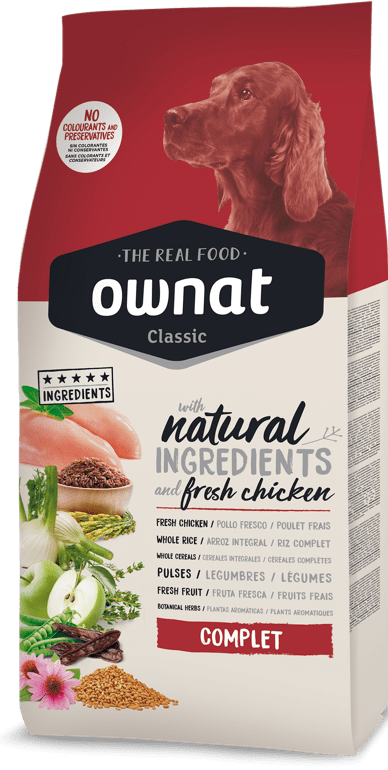 The feature that makes the Classic line a different and unique choice in the premium segment is the use of real fresh meat and natural ingredients in its recipes. This is something that was previously reserved for higher priced premium lines. Ownat wants to make this option more accessible so that you can offer your pet the best diet.

 
With the best natural ingredients, large quantities of fresh meat and a limited content of whole grains, we make our recipes by cooking them very slowly and at low temperatures in order to obtain the maximum nutritional quality and to reach an exceptional digestibility.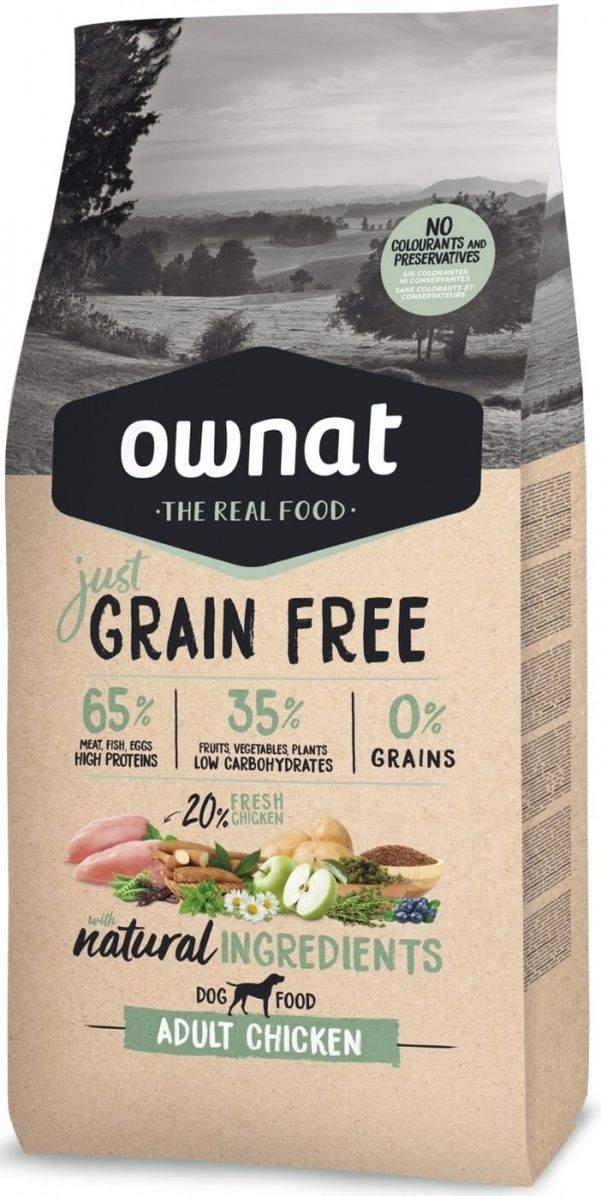 Ownat Grain Free offers you a whole world of possibilities in grain-free feeding. With various product lines with different levels of fresh meat and in different price segments. A large number of varieties for dogs and cats, geared to breed, age or physical condition, as well as varieties geared to specific needs such as sensitivity to intolerances and allergies or for neutered dogs and cats.
OWNAT GRAIN FREE offers a nutritional alternative that reproduces as closely as possible the diet that a dog would spontaneously follow if he lived freely in the wild, and for which his body is adapted.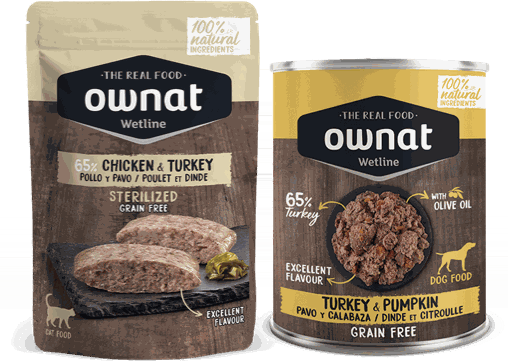 Ownat Wetline is a new wet food proposal made with 100% natural ingredients. We only use natural, fresh, local ingredients with all their nutritional value intact, with high percentages of fresh meat and fish as well as vegetables and medicinal plants offering different health benefits for your animals. All this is elaborated in a very respectful way. The result is a product of exceptional quality and incredible flavor for the most demanding palates.